About to Retire, Now What?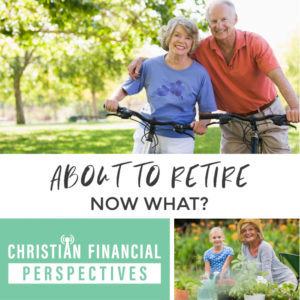 Learn about types of retirement plans and how they can work together to create an income stream for life.
Have you worked for a large company for over 20 years? Are you between the ages of 55 and 65 and now thinking about retiring, but you are just not sure what to do? You are not alone!
Retirement may be on your mind, but you might not be sure how that 401k, plus a possible pension plan and company stock, is going to work all together to create a stream of income for the rest of your life. It can be scary because making a mistake at this age gives you little, if any, time to recover.
In this episode, Bob and Mary Jo cover the importance of working with a trusted advisor to help you understand the complexity of all of the moving pieces and parts of retirement and how these pieces fit together for your benefit.
HOSTED BY: Bob Barber, CWS® and Mary Jo Lyons, CFP®
Please follow and like us: